Since 2300 BC… fascinating.
Heat map reveals every spot on Earth meteorites have hit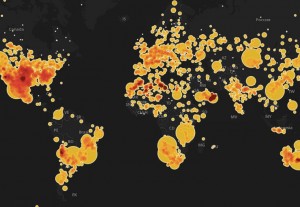 The map shows 34,513 recorded points on Earth that have been struck by meteorites since 2,300BC. As impressive as that figure might seem, it doesn't include data for where meteorites that haven't left any evidence, like every single one that landed in an ocean, or impact sites that haven't been discovered yet.